Flower Shaped Plush Cat Mat Bed
Features:
This flower shaped pet bed is a cute, beautiful, perfect match to various home environments and a sleeping bed for kittens and puppies to play on. 
We use super soft and smooth material to care for your pets' skin, giving your pet the perfect palce to snooze on with maximum sense of security.
Let your pet sink into a place full of relaxation to sleep, away from fatigue and stress.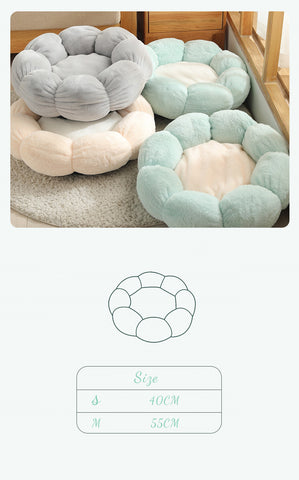 It is recommended to place the nest in the sun for disinfection every week